The Pioneer Launch of the Hoop Fund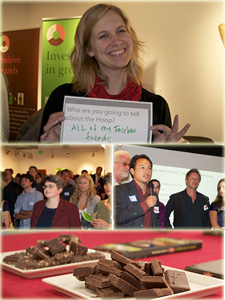 We had a phenomenal launch event for the Hoop Fund here in San Francisco this month, with more than a hundred of our close friends and colleagues coming together for the unveiling our website and to see what we're doing with two of our founding partners: Indigenous Designs and Alter Eco.
With Alter Eco chocolate, quinoa, and rice for people to enjoy, and designer apparel from Indigenous Design to try on, we presented five loan projects for the communities behind all the fantastic products on display: from a seed bank for the grower's of Alter Eco's red jasmine rice in Thailand, to a hand knitting loom for the weavers of Indigenous sweaters in Peru. All in all we raised $1200 in 0% loans that night for those projects and three others, and we're working hard to get those projects fully funded.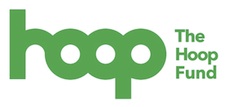 We were excited about how enthusiastically people responded to our vision of "invested consumption": how we each can invest in the makers of great products in the developing world, and create our own personal stories about how we turned our consumption into something more meaningful. "I want to invest in chocolate!" one attendee told me after sampling several pieces of Alter Eco's organic Dark Velvet chocolate.
To read more, head on over to the Hoop!