Investing in a better world, great chocolate too...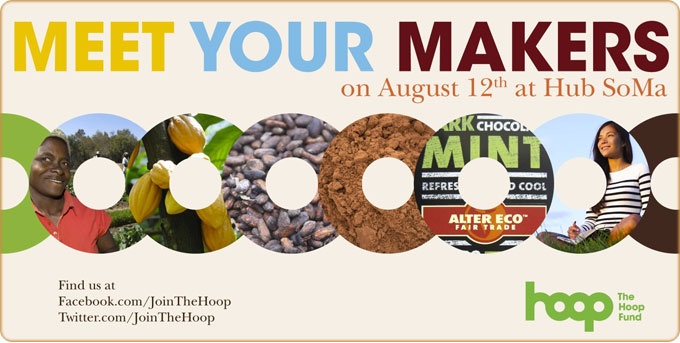 If you're in San Francisco this week, please join my colleagues and me for our friends & family unveiling of The Hoop Fund!
It will be a really fun evening of tasty treats and an opportunity to engage a great start-up project working to connect you to the makers of products you'll love, while also helping us get our first batch of projects started with our partners, Alter Eco and Indigenous Designs!
Please RSVP
All the best,
Patrick
When: Thursday, August 12, 6:30-8:30
Where: The Hub in SoMa, 901 Mission St, San Francisco
RSVP: Here or on Facebook
Share on Twitter: #theHoop and find us @Jointhehoop