Patrick off to play again - BoP Protocol in India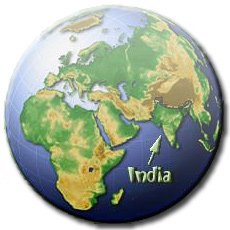 This weekend I'm heading out to join another Base of the Pyramid Protocol project, the second ever actually, this time working with the Solae Company in India. You may recall that the first implementation of the BoP Protocol was last year with SC Johnson in Kenya, of which you can see many past articles here on BRINQ.com. The Solae Protocol project is via a partnership between Solae, Cornell University, and Enterprise for a Sustainable World (ESW). ESW has hired me to join up with Protocol co-director Erik Simanis and BoP consultant Tatiana Thieme (both who I worked with on the Kenya Protocol pilot) to facilitate Solae's implementation in low income communities in Mumbai and Hyderabad.
This will be my first trip to India, and besides being personally excited for the experience, I believe the project will be a great boon for the continuing development of the Protocol. Not only are the target region and sponsoring company quite different than the last time around, but the structure of the project itself is an evolution of what we did in Kenya… most significant is the inclusion of local professionals and students on the core Protocol team.
I'll be reporting from the field every chance I get, both here and on other upcoming sites I'll be listing links to.
And of course, I'll always be on the look out for cool innovations and toys too!
Additional links: