Capturing the Unexpected Innovation - MTN villagePhone (Uganda)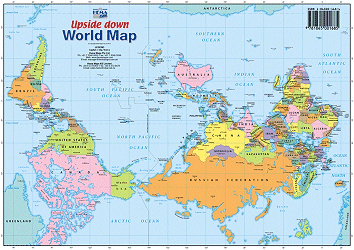 Where should you look for the unexpected? Try finding a different world view.
"the unexpected success is not just an opportunity for innovation; it demands innovation. It forces us to ask, What basic changes are now appropriate for this organization in the way that it defines its business? Its technology? Its markets? If these questions are faced up to, then unexpected success is likely to open up the most rewarding and least risky of all innovative opportunities."

- Peter Drucker, Innovation and Entrepreneurship
At BRINQ, we believe those living in the Base of the Pyramid (BOP), the so-called poor, are a huge source for something unexpected: innovation. And particularly a type which we like to call "innovation in utility", the novel and unexpected ways in which people use technology. It's simple really, when does your invention become a true innovation?
Somebody uses it.
Lots of somebodies, and often in a way you didn't expect.
Look at the examples Harvard business guru Clay Christensen gives of disruptive innovations in his pathbreaking work the Innovator's Dilemma, many of his examples' early successes came from unexpected uses in unexpected markets. Or take a look at Cemex, which capitalized on the unexpected success of cement sales to Mexico's poor by developing its Patrimonio Hoy program. Our colleague Gordon Enk (Partners for Strategic Change) summed it up best in a recent conversation, "I don't think anyone ever sets out to invent a disruptive technology." We believe that's because invention is about technology, but innovation is about utility, and it's a near impossible task to guess all the seemingly crazy ways in which people might use your creation, even if those crazy ways determine your future failure or success.
Innovation in utility is rarely discovered inside a corporate R&D lab, rather it's user and market focused: the more people you observe using your technology or service, the better chance you have to discover an unexpected success. Even better is to find people with an entirely different world view than your own, as they can create possibilities you never dreamed of, and then give them reasons to seek you out. We believe the Base of the Pyramid has a wealth of such perspectives and dreams that are ripe for this purpose.
We recommend two critical components to discovering innovation in utility: casting your net for innovation as far and wide as possible, through product offerings or services, and then drawing the resulting innovative uses back to you. In the remainder of this article we will focus on the second component, drawing the unexpected innovations back to you. We will do this the through the example of the MTN villagePhone venture in Uganda, a new venture which we analyzed in the Spring of 2004 on behalf of the the Grameen Technology Center and the Base of the Pyramid Learning Lab. These concepts (and our introduction of the "Model T Trap") were awarded the BOP Lab's Best of 2004 Award.
MTN villagePhone - Affordable communications for rural markets
MTN villagePhone, a joint venture between MTN Uganda and the Grameen Foundation, provides cellular phone service to rural Uganda using an adaptation of the now famous "Village Phone Lady" model that Grameen pioneered in Bangladesh. Grameen's basic model for villagePhone ventures is as follows:
A local entrepreneur (generally a woman with a history with Grameen), buys a cellular handset and initial phone service subscription
Grameen Bank provides the entrepreneur with a microcredit loan to pay for the handset and subscription
She sells phone services to villagers, who benefit financially from the access to communication services
Through phone service sales, she pays off her loan and increases her income
The program has logged very impressive results [from the Grameen Technology Center]:
The program has been wildly successful. These "village phone ladies" make an average of $71 per month-in a country where the average monthly income is about $25. And the entire village benefits. By making a phone call a small producer can check on the market price of goods and therefore better negotiate a price for their goods with middlemen.

Grameen Phone is the largest cellular phone company in all of South Asia with almost 2,000,000 subscribers. Thanks to Grameen Telecom, over 75,000 are operated as a business by micro entrepreneurs who bring phone service to at least that many rural villages in Bangladesh.
With the success of the villagePhone project in Bangladesh, Grameen decided to replicate the program in a new region, and specifically one that did not have a single dominant organization like Grameen handling all parts of the program. As a single provider of credit, telecommunications, and even energy, Grameen considered itself a rarity in the microfinance world, and believed therefore that the development of a venture in a region with a more "typical" microfinance structure would lead to a more replicable model. Uganda fit that criteria, there are at least nine microfinance institutions (MFIs) serving the local market, as well as an external cellular provider, MTN Uganda. Established in 2003, the MTN villagePhone venture exceeded expectations during its first year of service, launching some 1,100 villagePhone businesses.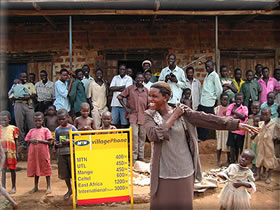 An entrepreneur standing by her villagePhone sign, publicizing her services and MTN's established pricing.
The innovation discovery challenge
"The long-term success of the Village Phone Uganda initiative is dependent on our MFI partners' ability to identify strong Village Phone Operator (VPO) clients, monitor their business progress, and share key success strategies amongst all of their Village Phone Operators."
- MTN villagePhone Program Overview, [emphasis added]
The above quote introduces a key point of the innovation discovery challenge, that while MTN villagePhone understands the need to capture and share innovation, the venture is largely dependent upon the MFI partner's ability and desire to do so. Even though MTN villagePhone is the central franchiser, it operates at a distance, it's the microfinance banks who own the relationships with the entrepreneurs. The banks are therefore better situated to encourage and capture innovative solutions, that "unexpected success" from the Drucker quote which opened this article.
In 2004, during a phone interview with Tim Wood of Grameen's Technology Center, we were told that MTN villagePhone had only a small amount of anecdotal information on what innovative uses its service has enabled. Moreover, it was uncertain if the MFIs themselves are capturing that knowledge. But why should they? Is capturing innovative uses in an MFI's best interest? Is it in the best interest of the MFI's loan officer's? Is sharing such discoveries in the best interest of the entrepreneur?
Stated simply, the mission of an MFI is to alleviate poverty through micro-credit, which makes loan metrics, number of loans offered and their repayment rates, extremely important. To do so they care about the viability of their outstanding credit and the social return their credit creates. We believe there is strong argument that capturing innovation addresses both goals but that the resulting rewards are less obvious on a daily basis.
As for the entrepreneurs, the villagePhone operators are franchisees, with set rates at which they can charge for phone services. The franchiser (MTN villagePhone) sets certain operating guidelines for the franchisee (the villagePhone Operator) including airtime rates, availability, location, that create consistency but which also establishes the boundaries within which the villagePhone franchisee can innovate. The important question is, What incentives does a local entrepreneur have to either share an unexpected success with other entrepreneurs or to report the success back to MTN villagePhone?
To encourage that collection of innovation in utility, MTN villagePhone, the microfinance banks, and the local entrepreneurs need to understand why it is in their best interest to do so, and they need the right type of incentive to match the substantial upside that new innovations can create.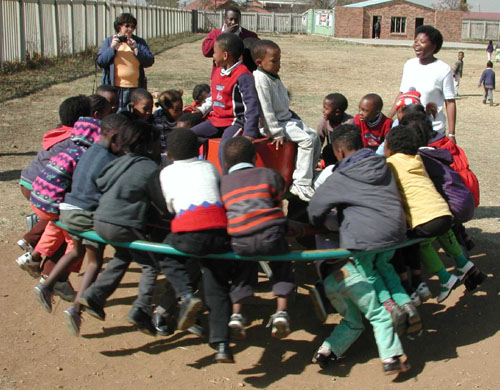 Sometimes we just need to make it more obvious that we're all in this together.
Sharing exponential value and creating incentives to match
When the villagePhone venture is viewed as a network of innovators, we see that the villagePhone's most valuable assets are the entrepreneurs as innovators. However, to be truly valuable, there need to be incentives to encourage the flow of innovations throughout the network of villagePhone operators. Let's discuss a hypothetical but likely example of a villagePhone entrepreneur discovering an unexpected success or service to sell via her villagePhone franchise. Will she share her innovation with other villagePhone entrepreneurs?
For the sake of this example, let's say the entrepreneur's innovation gives her a modest revenue bump of 10%. That modest 10% increase, when shared throughout the network of 1,100 operators, could create significant value for the program as a whole; if the Uganda venture grew to be as large as its sister program in Bangladesh (some 75,000 operators) the value of sharing even modest innovations would become extremely substantial. However as currently structured, we believe very little, if any at all, of that value would flow back to the original innovator. Why then should she take time out of a very busy life to share?
To encourage positive behavior, MTN villagePhone (the central franchiser) could take on the additional role of an innovation clearing house, offering cash bonuses to entrepreneurs (and to their MFI) who share profitable new business innovations with MTN. Cash bonuses encourage entrepreneurs to not only innovate but to share their innovations, and as the size of the network of entrepreneurs increase, the value of the network as a generator of business innovation increases dramatically: the so-called network effect, where the value of a network increases by the square of its size.
Ideally the innovator receives a percentage of the increased revenue to the network of villagePhone operators, however we believe this would be difficult with the current revenue relationship; as far as we could tell there were no annual franchise fees or royalty sharing, rather revenue flows to MTN villagePhone via initial payment for the phone and subsequent purchase of airtime minutes. Given that the entrepreneur's innovative new use may increase income without directly increasing sale of airtime minutes, we argue that the incentives for the entrepreneur and MTN villagePhone to share innovation are mismatched. The same argument goes for incentives to the MFI, who also receives compensation for number of minutes sold, but whose major financial relationship with the entrepreneur ends when her principal plus interest is repaid.
Our key lesson here is to match incentives with the value you are trying to create. By limiting your upside to fixed or linear returns (i.e. the repayment of a loan or a set rate for sale of airtime minutes ), you also limit your resolve in encouraging and seeking out innovative uses among your entrepreneurs. By not taking part in the upside your venture enables, you inadvertantly discourage your network's ability to create exponential value, a capability badly needed for addressing the problems and opportunities in the Base of the Pyramid, among the world's 4+ billion poor.
*Note: some of this innovation sharing may already happen via word of mouth or observations by the local MFI or Grameen staff in encounters with entrepreneurs, however as the size of the program increases, seeking out innovations becomes a more time-consuming and difficult task; we believe a better answer is to create incentives for the local entrepreneurs to bring the innovations to you.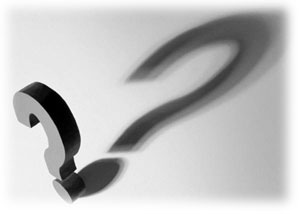 Question-, not Answer-, Focused
"I got to where I am today not because I knew what to do, but because I asked questions and then took the best answers I found."

- Tom Chappell, Tom's of Maine, 12th Annual Net Impact Conference
Whether we're talking about hamburger joints in the U.S. or rural phone shops in Africa, the stereotypical view of franchise systems is that they are answer-focused, the central franchiser provides manuals and operating guidelines which detail how a franchisee will create value. Many of our forays into the developing world fall into this trap of an "expert mentality", where knowledge and value flow one way, from us to them. And as this article argues, even a world-changing venture like MTN villagePhone, which listened to local stakeholders and adapted itself to the Ugandan market, can miss huge opportunities by being too answer-focused after its launch.
Granted, an answer-focused view of the world makes replication of businesses faster and easier, but we should never forget that those same answers came from someone who first discovered an innovation in utility, an innovation born from an inherently question-focused activity. People may come to you because you have answers to questions, but always remember that those same people have more questions than you have answers, and that it's the unanswered questions which hold all the value for future markets. Just make certain you have the right incentives to hear the people who ask.
Plus, there's nothing more innovative or exciting than a new question.
Please share yours with us!
(The original analysis of MTN villagePhone was conducted by Patrick Donohue, Alejandro Gonzalez, Dustin Jones, Adriana Labardini, and Maria Schweitzer, with guidance from Professor Ted London of UNC's Kenan-Flagler Business School)
Past "How to Change the World" articles:
Tribal Lingo – Lighting Up the Crossroads – You Need More than Magic – Unleashing Competitive Imagination – The Fortune at the Bottom of the Pyramid – The Model T Trap