Off to Find New FriendsÂ…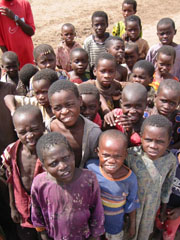 And so it begins…
In just two days ways we arrive in Kenya, to begin the pilot test of the Base of the Pyramid (BoP) Protocol.
So you may be wondering, with Sheri Willoughby busy consulting on another BoP project for Johnson and Johnson, and Patrick and the BoP Protocol team in Africa, will the the Workshop get pretty empty?
Actually, it may get more crowded than ever in here! I can't tell you how eager we are to invite some smiling new faces in here. Toys to discover, games to learn, stories to share, dreams to awake. Stay tuned for regular updates from the field.
And please, wish us luck and learning.
Create often, play always.
-your friends at BRINQ.